Computer Pod
AISS offers a safe, inclusive & friendly workspace with computers available for student use. The AISS Computer Pod provides access to internet and Microsoft Office products, including Word, Excel, PowerPoint.
Computers 1 & 3 are available for printing ONLY.

Computer 2 is available for extended time periods. Reserve for 30-minute blocks.
AISS observes COVID safe practices - computer stations are cleaned after each use. Floor decals are placed to encourage safe distancing.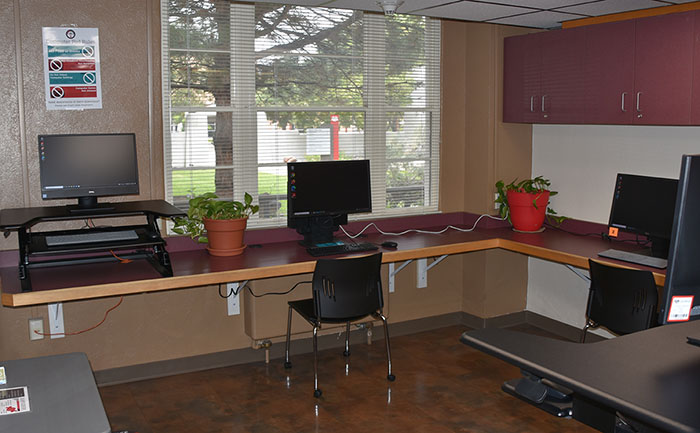 Reserving a Computer:
Click the "RESERVE" button under the computer you want to reserve.
Login using your UNM Netid & Password. NOTE: a UNM email account is required to reserve a computer.
Select the time you wish to reserve. NOTE: time increments differ for printing and non-printing computers.
Type in your name and UNM email address.
Click on "Book". A confirmation email will be sent to your UNM email.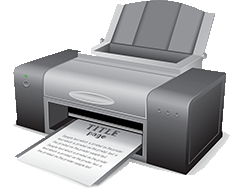 Students are able to print 10 sheets of paper (total of 20 pages/front and back) per day FREE OF CHARGE.
Arriving to your Computer Reservation:
1. Sign in at the AISS Front Desk Kiosk
Swipe Lobo Card or Click on "Login in with your Netid"
Select "Computer Lab Usage"
Select "No Advisor"
Select "Enrolled Tribe"
Click "Submit"
2. Confirm your reservation with the AISS Front Desk staff
3. All print jobs are picked up at the AISS Front Desk