What's the AISS Ambassador Program?
American Indian Student Services (AISS) Ambassadors are dedicated to service, learning, & academic excellence at The University of New Mexico – Main Campus and are actively involved in AISS outreach and volunteerism with a variety of UNM programming initiatives. AISS Ambassadors participate in diversity & leadership training, build presentation & teamwork skills, and expand their knowledge about AISS & UNM history. Developing campus-wide networks – with Staff & Faculty, prospective students, current students, and campus resources – along with establishing local & tribal constituency partnerships is an additional component of the AISS Ambassador experience.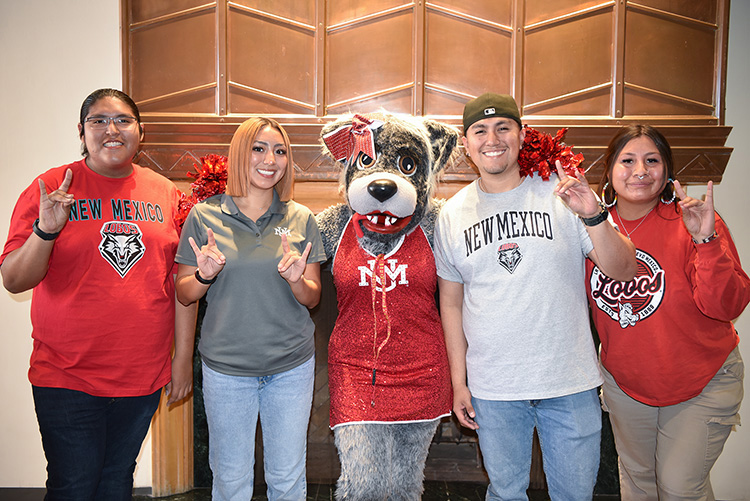 For AISS Ambassador Program inquires, please email Uchme Gollette (jasmineuchme@unm.edu).
Registration is CLOSE for the Fall 2023 semester.
---
Ambassador Cohorts