American Indian Convocation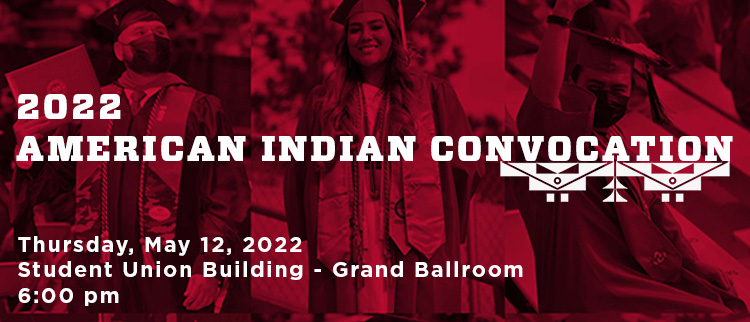 This year's recognition on Thursday, May 12, 2022 at 6:00 pm will recognize the accomplishments of all American Indian students receiving undergraduate, graduate, and professional degrees from UNM-Main Campus within the following semesters: Fall 2021, Spring 2022 and Summer 2022. It's also an opportunity for graduates to recognize their family, friends, tribal leaders, UNM Faculty and Staff, and others that have provided support and encouragement during their university experience. This event is a personal and cultural celebration and is intended as an additional avenue to acknowledge this significant educational milestone for American Indian students. Students are encouraged to participate in the UNM General Commencement as well as their Department-specific commencement exercises.
AISS requests that graduates confirm their participation by 5:00 pm on Friday, May 6, 2022. To register for the event, please access the link below.